We Fix Flix is a sister-service we work with at DKP.

Half of us are the same people actually!
We Fix Flix specializes in innovative solutions for basically any tech issue you might encounter. In other words, if no one else can fix it, We Fix Flix can.
We Fix Flix also helps with problems that you may not understand such as:
Weird lines in your video (interlacing)
Dropped frames
Dead pixels
Repeat frames
Choppy playback
Cadence issues
Closed Captioning nonconformance
Metadata issues
We can also handle most other problems, just ask.
Deinterlacing
Are you seeing lines on your footage? Does your film tell a story in the past? Does it have broadcast footage? If your viewers can't read between the lines, then you're seeing interlacing. We tweak your film on a scene-by-scene and frame-by-frame basis to remove the lines that get in the way of your story being told.
Scene-by-Scene Frame Rate Correction
Sometimes when creative passions run high, technical best practices get forgotten and you're left with video with a mixed frame rate. Shoot with different cameras? In different countries? Are you seeing duplicate frames? Dropped Frames? Both? Does it stutter? Going back in time and redoing the edit isn't an option. There's good news… We Fix Flix uses our mad-scientist techniques to fix the stuttering and make your video look smooth.
Color Correction
Your editing is done, the story is told, you love it, and it's almost… almost ready. The only thing left is color correction. We know you're passionate about your film. We're passionate about the color of the film.
Glitch Fixes
We've left tape behind… or so we thought. Just because we've all moved on from tape in philosophy, it doesn't mean that masters don't still exist on them. Unfortunately, the decks are getting older and aren't being replaced. Almost all of the glitches we see are results of tape transfers. These are always different, so we use our creativity and TECHS-pertise to fix them.
Subtitle Removal
Sometimes you have to patch a textless video file to cover a glitch, but all you have is a subtitled file. It may sound crazy, but We Fix Flix can in short bursts remove the subtitles and make textless patches. Your title will be fixed and back on track for approval.
CC Conformance
The last thing you want to worry about with your film is the closed captions. And when you get a rejection note that they're not working, what more can go wrong? Don't do it all over again, let We Fix Flix conform those caption files. We've got more tricks than anyone to get those wacky caption files conformed and your project back on track with the streaming services.
Metadata Issue
Often there's really nothing wrong with a video file — at least visually. However, it might be reading as interlaced instead of progressive or the frame rate might be reading incorrectly. This is where we need to get into the hidden code of the video and correct the metadata that is causing read errors.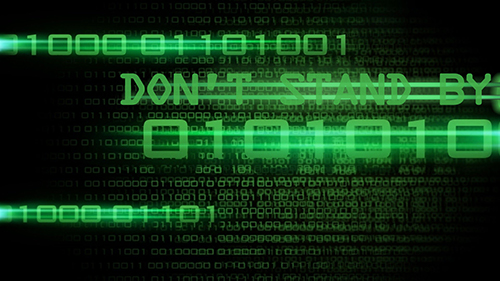 No technical issue is too big or complicated for We Fix Flix.
They've seen it all, and they want to help.
After working so hard on your story, a buggy tech issue shouldn't hold you back from creating a finished product that you and your crew can be proud of. Even if it's just a last-minute finishing touch issue that you require assistance with, We Fix Flix is here to help.
Need help from We Fix Flix?